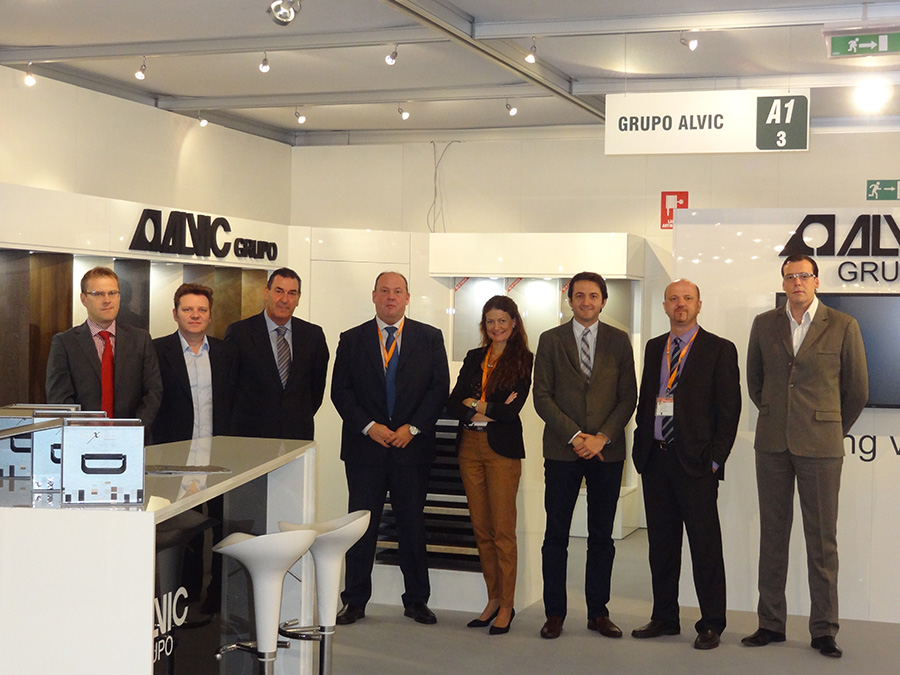 28 Sep

Alvic exceeds their expectations in SICAM 2014

 More than 17 thousand people have come to SICAM, the international exhibition of components, accessories and semi-finished products in the furniture industry, which was held from 14 to 17 October in Pordenone, Italy.

The Spanish leading company in the manufacture and distribution of components for the kitchen, bath, home office and general household areas, Grupo Alvic, welcomes their participation in the international exhibition Sicam, attending for the first time in its history as part of the 35 % non-Italian exhibitors.

 The sixth edition of the annual fair SICAM has been a success in terms of numbers of visitors and number of exhibitors.NEW PRODUCTS

Alvic group has found wide acceptance among the audience who visited the stand of the Spanish company to see first-hand the new colours and finishes for their ranges Luxe by Alvic, Syncron, Poliforming and R3 Supra countertops, plus two new door models "Quadro Syncron" with different finishes taken from the Syncron range are complemented by six types of unique Italian-Spanish design handles, and "Finger Pull" doors with different finishes from the range of Alvic Luxe Group, which are mainly characterized by having integrated handles.

SICAM has become one of the most important events in the sector being attended by manufacturers, distributors, architects, designers and interior designers.

The Spanish company has been visited not only by current customers, but also by potential buyers and distributors from up to fifty different countries, who have been pleased with what ALVIC Group has to offer, even to the extent of confirming collaboration agreements with some of the Italian and international firms who have come to Sicam.

Alvic Group's presence in this exhibition represents the consolidation of its expansion strategy in the international market, in particular in Italy, a country of reference for industry leaders.