28 Sep

ALVIC GROUP aims to capture the Russian Market at the Moscow Zow Fair

Alcaudete (Jaén), November 22nd , 2011.

Alvic Group arrived in Moscow this week to promote their products in the Moscow International ZOW trade fair, a place of reference for international professionals of the furniture and accesories industry.

The firm is present at this fair for the second time running, with a 60m2 stand, which will show off some of their products, from tops and doors, to modules and panels with different finishes. Also, a special mention for Luxe, one of the firms top products which aims to enter the high decoration market, very versatile in terms of colours and designs. It is a decorative panel with a gloss finish, developed within a framework of advanced technology, which provides excellent physical-mechanical results compared to other alternatives. We could also highlight its high scratch-resistance, surface quality, high brightness and stability to light colors.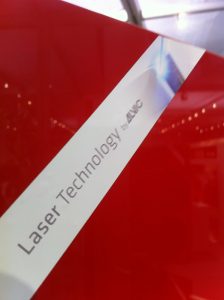 The companies export coordinators will remain in Moscow until February 25th , where they will be able to contact different Russian and Eastern European firms who attend the fair each year. The companies goal is to achieve a turnover of three million euros this year, among the Russian and Eastern European market.