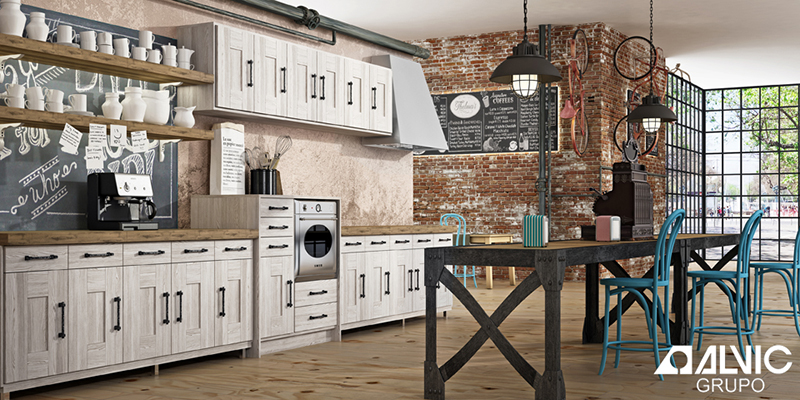 28 Sep

Alvic Group will be present at SICAM 2014

The Andalusian company will be present at SICAM, the Italian fair of products and accessories for the furniture industry with new colours and finishes for its Luxe by Alvic, Syncron, R3 Supra countertops and Poliforming ranges, as well as with new door models.

 Alcaudete, Jaen, October 9th 2014.– The Spanish company Alvic Group, a leader in the manufacturing and distribution of components for the kitchen, bathroom, office and home in general, will be present for the first time ever in SICAM 2014, the international exhibition featuring components, semi-finished products and accessories for the furniture industry, to be held from 14th to 17th October in Pordenone, Italy.

Held annually, SICAM, which this year celebrates its sixth year, has become one of the most important events of the sector for furniture professionals attending as manufacturers or distributors, but also attracts the attention of architects and interior designers.

In this edition there will be 500 exhibitors and it is expected to be visited by more than 16,000 professionals

New products

Alvic Group's offer will be larger at SICAM, with the presentation of the new colours and finishes for their ranges Luxe by Alvic, Syncron, Poliforming and R3 Supra countertops, plus two new door models "Quadro Syncron" with different finishes taken from the Syncron range and complemented by six types of unique Italian design handles which are exclusive in Spain, and "Finger Pull" doors with different finishes from the range of Alvic Luxe Group, which are mainly characterized by having integrated handles.Alvic Group's presence in the international exhibition reflects the integration strategy into the Italian market that the Spanish company has been intensifying for over a year, demonstrating its strong commitment to the market in the furniture industry worldwide and once again, specifically with this European country.