22 Oct

ALVIC highly values its presence at Intermob Fair 2015 in Turkey

Intermob Fair is the quintessential wood and derivatives trade fair for the Middle East held annually in the city of Istanbul, Turkey.

Alvic Group, in collaboration with its distributor for the area, has been exhibiting its products for 3 consecutive years with extremely satisfactory results for both parties.

In this 18th edition, exhibitors from over 50 countries met in and occupied a total area of 120,000m2, with an average influx of more than 20,000 visitors a day from Turkey and a variety of foreign countries.

Luxe by Alvic Stand at the INTERMOB Fair 2015, 10-14th October

In this edition, Alvic exhibited its current range of products, especially luxe digital gloss and luxe h70, the latest development in the popular and prestigious luxebyalvic brand, notable for a new technical developments in special applications.
The stand featured a digital printed floor representing the luxe digital gloss collection, where visitors could experience the high performance offered by luxebyalvic not only for its brilliance but also its excellent physical and mechanical properties.
Alvic presented its new collection of luxebyalvic designs, its new digital gloss collection, in which customers have proof of the great innovative character that the Spanish company offers in its distinctive products.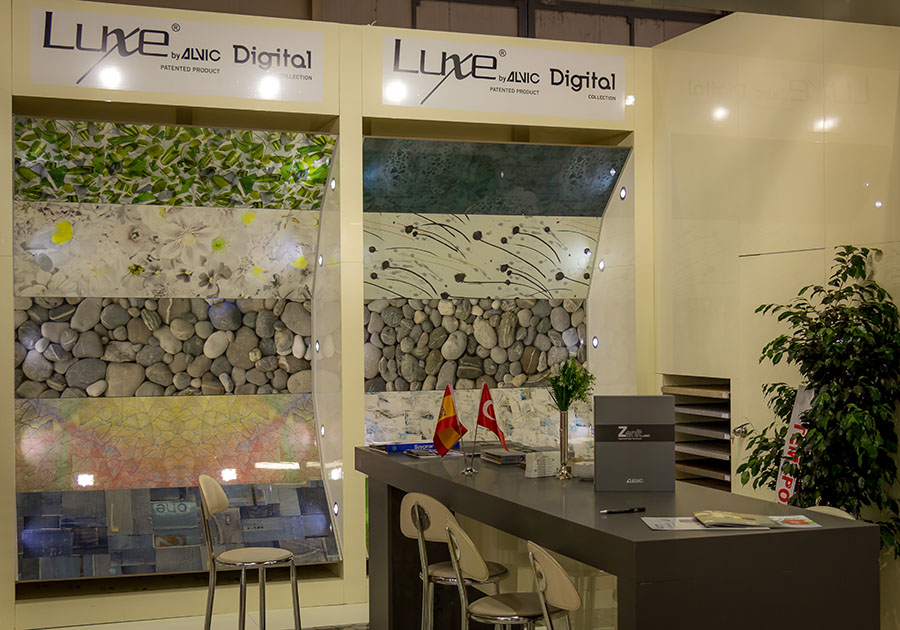 Its new silky matte surface ZENIT, as well as the new collection of syncron line, were also present at the fair.
Alvic Group, once again was entirely satisfied with its participation in the event, during which new commercial distribution agreements were made, especially for the Middle East, and visits by companies from over 35 countries.