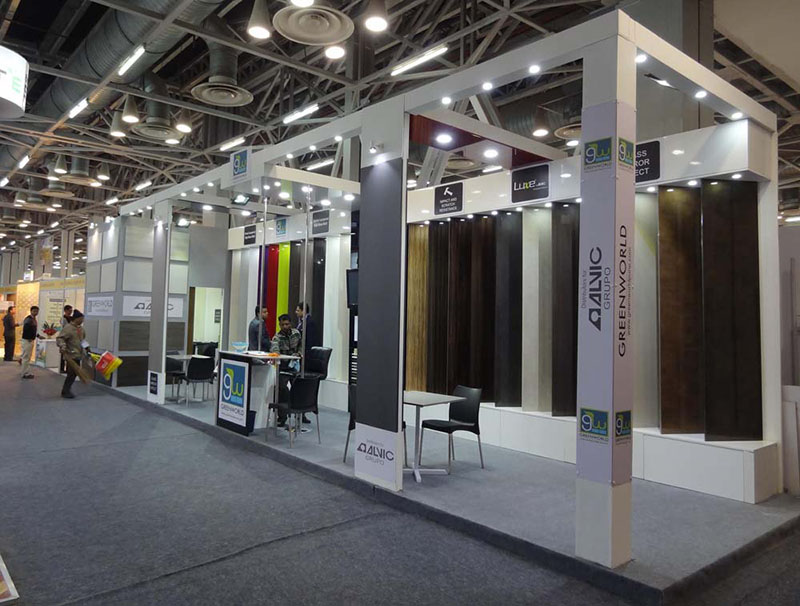 29 Sep

Alvic, satisfied by the result obtained at the international DelhiWood fair

Delhiwood, which was held in India from 4th to 7th February, 2015, is one of the most important events in the furniture sector to suppliers and manufacturers attending as well as professionals in the world of architecture or interior design.

Alvic leading company in the manufacturing and distribution of components for kitchen furniture, bathrooms, home offices and business in general, starts its fair 2015 by attending Delhiwood international fair for kitchen components, machinery, raw materials, accessories and products for the wood industry.

DelhiWood fair, held biannually, was held from 4th to 7th February in Delhi, India, and represents one of the most important events of the sector with industry professionals such as manufacturers or distributors attending it, but also attracting the attention of architects and interior designers who attend to learn the latest developments and industry trends.

Alvic attendance at this international exhibition responds to its penetration in the Indian market strategy in order to consolidate its presence in the area

Alvic Products For this reason, the Spanish company, in commercial cooperation with its distributors in India, has exposed some of their product lines such as Luxe by Alvic, High Gloss finishes, Zenit Metaldeco and all of advanced technical features being very well received by the public attending the fair.

The poliforming product line, which for 2015 incorporates new finishes and colours, or the Syncron range, with high quality and decorative value specially designed for kitchen and bathroom furnishings have been other products displayed on Delhiwood Alvic.

Alvic is already preparing to attend other wood industry fairs in a year that will further strengthen its presence in international markets.