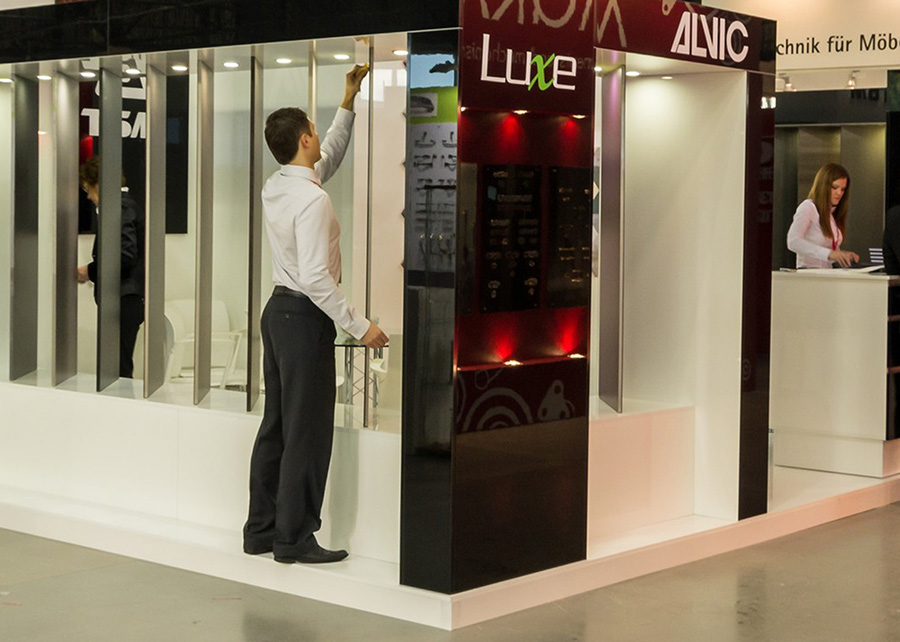 28 Sep

Alvic Success at the MIFIC Fair in Russia 2014

Mific, the furniture and household components fair in St. Petersburg, which is held every two years, is one of the most important industry events in Russia. Over 220 exhibitors have participated in its latest edition and the 8,100 m2 area received about 12,000 visitors.Alcaudete, Jaen, October 8th, 2014.- The Andalusian company Alvic has participated for the first time, and in commercial collaboration with its official distributor in Moscow at the furniture household components fair MIFIC, held in St. Petersburg, Russia, from September 30th to October 2nd, 2014.The Spanish company appreciates your attendance to this important event for the local and regional professional sector since it represents a great opportunity for professional public to check the differentiation of the product ranges ALVIC and LUXE exposed.The Russian and CEE countries markets (Uzbekistan, Azerbaijan, Turkmenistan, Georgia, Belarus, etc.) are some of the main destinations to export household furniture components by the ALVIC GROUP, which for the past three years has increased its sales figures in such area and has achieved a particularly strong growth so far this year. This is why this action responds to a commercial company strategy based on the diversification of markets and an approach to the customer.St. Petersburg is the second region of Russia in economic relevance, with a market of about 30 million consumers, and a significant purchasing power.
LUXE OFFER by ALVICIndustry professionals attending this new edition of the MIFIC Fair have had the opportunity to learn about the latest trends and design with the different product lines belonging to the company such as the range of lacquered products LUXE by ALVIC, which has been exposed with all its finishes options: High brightness, Metaldeco, Pearl Effect and Supermatt.LUXE by ALVIC que se comercializan en más de 50 colores y diseños, se utiliza como componente para mobiliario de cocinas, baños, y hogar en general, pero también para proyectos de decoración e interiorismo, al tratarse de paneles decorativos (Panel Lunex o Panelux) de fabricación tecnológica avanzada.