29 Sep

Luxe by Alvic & Poliforming

The main difference between the two products is in their physical-mechanical behaviour.

Alvic, leader in the manufacturing and distribution of components for kitchen furniture, bathroom, office, home décor, commits to innovation. Therefore it is investing more than 60% of its profits in research and development of new products as well as in industrial processes for the furnishing and decoration sector.

The last of its patented products, Luxe by Alvic, has been a revolution in the field of furniture and interior decoration and there are already many professionals who choose LUXE for their projects.

Poliforming, another Alvic product range, is also positioned in the market as one of the most widely used materials used in vertical positions for kitchen furniture, bath, home and decoration.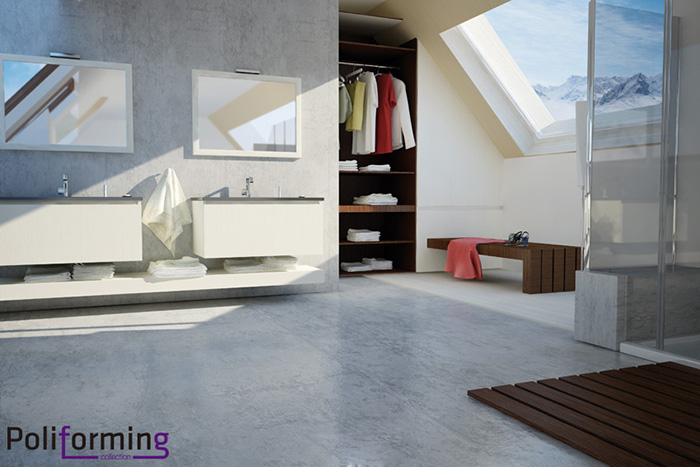 The main difference between the two products is their resistance to scratching. Luxe Alvic shows a resistance of up to 7.7N compared to Poliforming's 1N.
But… What are the main differences between them?
The main difference between both products is the resistance to scratches, i.e., the hardness of the surface, Luyxebyalvic having 7.5N and 1.0N for Poliforming, making the former product less susceptible to surface damage.
Alvic extends its offer with these two revolutionary products, high decorative value, durability and endless applications in the furniture industry and interior design.
LUXE BY ALVIC
Luxe is the latest patented product by Alvic and is the result of over three years of research by the R & D department of the company, which has used the most advanced technology for its development. It is a high density fibre board covered on both sides with decorative paper and surface finish using a coating process which gives the product a mirror shine of high hardness and surface resistance.
The LUXE panel and edging can be machined easily, allowing high quality finishes in multiple applications.
This decorative panel is available in over 60 colours and different surface finishes such as high brightness, Metadeco Zenit, Zenit Supermatt and Pearl Effect, offering a variety of possibilities for kitchen furniture, bathroom, office and home in general. Moreover, thanks to its physical-mechanical behaviour, ALVIC offers with Luxe a practical system of vertical surface panelling with decorative applications in hotels, offices, shops, etc., which has had a great acceptance among architects and interior designers.
Its excellent properties such as scratch resistance (7.5N for high gloss and 4.5N for Zenit), colour stability, resistance to shock and impact, mirror effect on the high gloss, anti-footprint for Zenit finish and durability, have allowed Luxebyalvic to become the perfect partner for architects and designers.
The new vertical parameters panelling system has applications in the decoration of hotels, offices, shops and other interior design projects.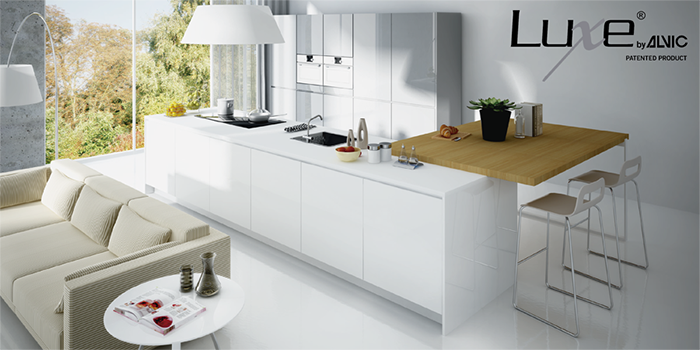 POLIFORMING
The product range Alvic called Poliforming is the result of using high-quality materials and the latest technology in covering panels. This is an MDF panel coated on one side with PET foil and coated with decorative paper on the counterpart. It is a product suitable for vertical positions in the kitchen and bathroom furniture, discouraging its use in horizontal working positions as they present less resistance to scratches than other Alvic products.
The company continues to develop new industrial processes and bases its work philosophy on innovation to reach the leading position which enjoys today. Both Luxe by Alvic as well as Poliforming are presented as two products that provide avant-garde and quality to the furniture sector in general.